JUNGES MÜNSTERSCHWARZACH APP
A part of the youth community meets on a regular basis once a month for a vesper with a cozy get-together with snacks and soft-drinks afterwards.
Three times a year (New Year's Eve, Easter and Pentecost) there are multi-day courses, each time dealing with a new spiritual topic and partially taking part in the religious life style of the Benedictine monks, as well as talking about practical advices for the daily life and of course having a great time together with bonfires, making music and playing games.
The youth community organizers are already doing a great job in promoting community events using different social media platforms like Facebook, Instagram and their website, but there was no central platform for the community itself to keep in touch throughout the year. That is the reason why this community app is in development.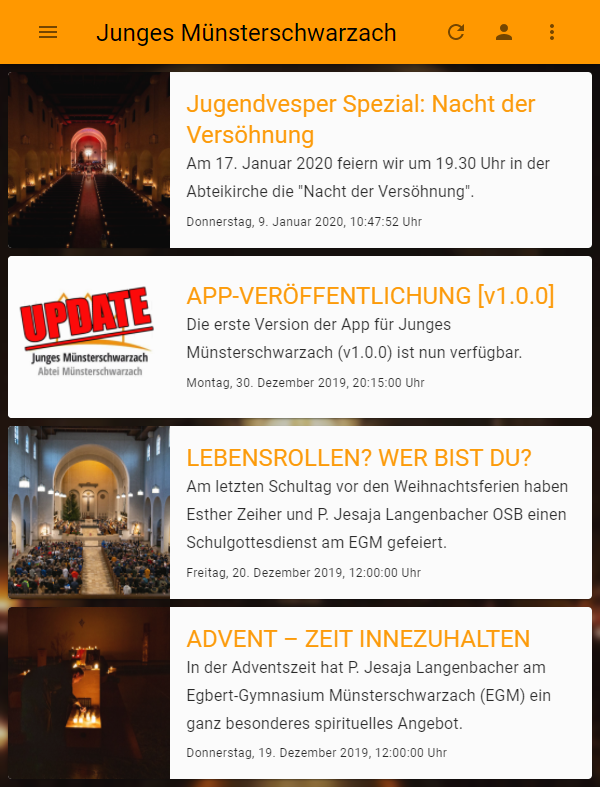 The development version of the app is hosted on our site, whereas the production version is hosted under the domain of the youth community.